Keyword revealer review: Keyword research is one of the most important Tasks of SEO.
It is the first and very crucial task for every blogger's or niche marketers.
No one can ignore this keyword research step for his or her blog.
If anyone ask me, is it really necessary to do research keyword?
My answer will be, definitely!
There are no logical things I need to explain about the importance of doing keyword research for SEO!
Just simply guess it from your own mind! Why I need to research keyword?
I think you have assumed it perfectly! Right?
Recommended:
How to increase traffic on my blog? Best Tips to Get 1000+Traffic.
Super Working Effective Tips To Boost Website Traffic NOW!
Without proper keyword research you can not know who are searching and what the audience are looking for!
To increase website traffic you have to pay more attention on doing keyword research for your blog!
It is really very important for you if you are going to make a blog or writing a new post :
You need to find the most searched and obviously most profitable keywords which can give you the maximum results you are expecting!
Now, let me know the process of doing keyword research! Right?
How to do SEO keyword research rightly?
For researching keyword in SEO you need the tools to make it easier for you!
I might say, if you know well about your niche then you can do brainstorm on finding keywords without having a tool!
But, it really makes easier to use a tool that can save your valuable time which you can spend on many other blogging works.
You know, there are lots of SEO tools available online for researching keyword.
The most powerful one is "Google Keyword Planner"
You can get a lot of keyword ideas by just putting your seed keyword. It is completely free of cost.
Update 2O21: Oh! Unfortunately now Google has made this Paid! Added some limitions!
You are recommended to use this awesome tool to research your keyword rightly!
But one more thing I want to say that, this tool will not provide you the KD or keyword Difficulty Button!
Which could help you to figure out how much hard or easy to rank a keyword on the search results?
You should know it because It does not make sense to work on a competitive keyword which does not rank month after month even with hard SEO!
So, you need to find such kind of keywords which are easy to rank and have good monthly search volume and most profitable too!
For getting the KD metrics you can use long tail PRO. But in free trail you can not get this option.
So, what can I do?
That's why I am going to share a free tool which can help you on your keyword research process having KD button which you might be eagerly wanting, Right?
Keyword Revealer tool Review- Research keyword freely
Firstly go to this link- https://www.keywordrevealer.com
Now register an account on it by providing your name, username, mail and password rightly!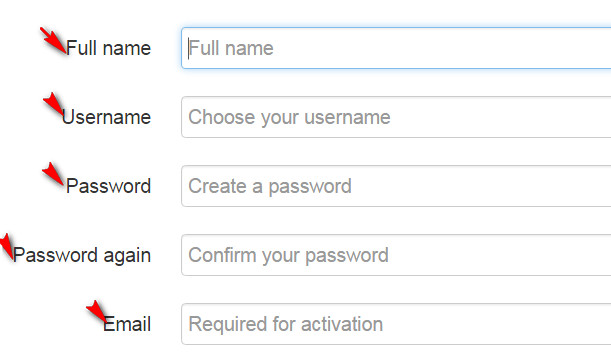 After verifying your email successfully you can get access in this tool!
Now, log in with your mail or Username and password you provided while registering.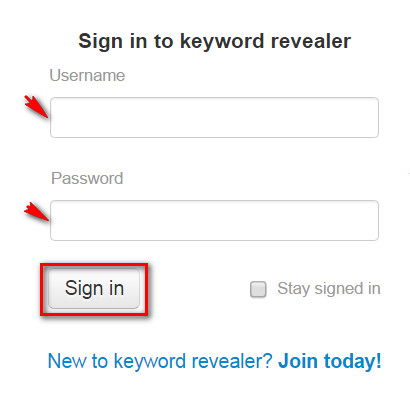 Now click on the Tools Button above and then click on "keyword tool"

And, it is time to put your seed keyword (main keyword) in the search box and then press enter.
A lot of keywords you can see along with the search volume, CPC and KD metrics!
Now choose the keyword which is related to your niche and have good search volume and –
click on the evaluate button to get the keyword Difficulty of your given particular keyword!
Keyword Revealer – A free long tail keywords research tool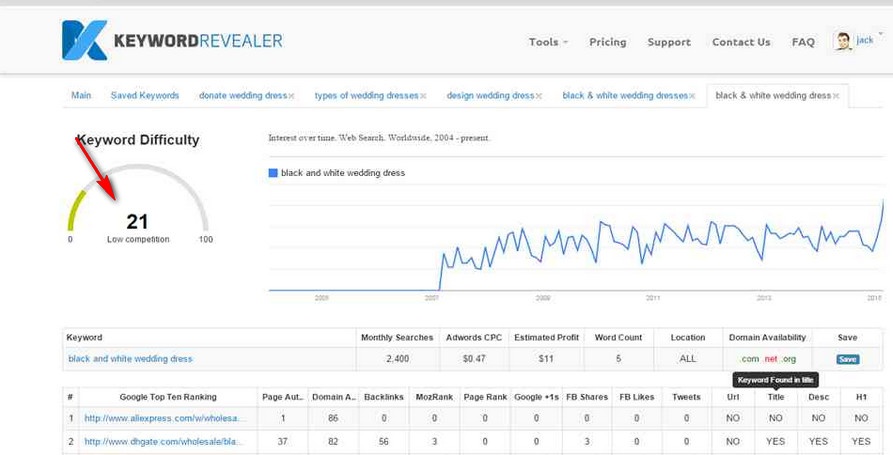 You can notice, it will show you the keyword competition from 0 -100 range.
So, how can you decide, which keyword should I consider as a low competitive keyword?
This tool will show you a full diagram on that particular keyword with competition score like- 10-20-30-40-… 100!
Generally anything near 30 or below is considers as a low competitive keyword you can target.
And, sometimes you can consider a keyword having 40 score, but anything over 50-100 is much competitive.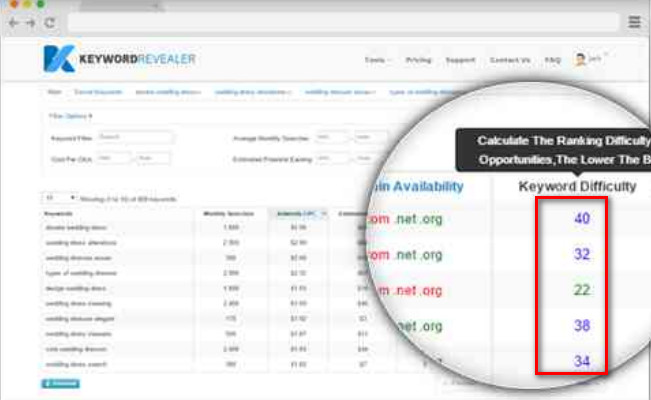 After all you need to analyze every part of it while doing keyword research. And that's why, it takes time!
Note: As i said, keyword revealer is not completely a free tool!
There are some limitations on it. You can perform around 3 keywords research and almost 7 keyword Evaluation in a single day for free!
If you are serious and have interest on it then you can go for paid version!
But:
I might need to tell you a Trick on it!
You may love:
Boost Your blog Traffic! List of 100+ Commentluv sites For Instant Traffic
Super Ethical Trick!!! Share Your Blog On 500+Facebook Groups in Just 6 Seconds

It's the Tricky time now :
Right?
Well, all you have to do is-
Just … Create multiple account on keyword revealer .
Let's say 3-4 accounts with different mail and you can do more keyword research using these multiples account per day without having any problem.
Is not that a good idea?
I think every newbie who have no money or are not willing to pay for a tool they make proper uses of this ninja trick!
Finally, to move forward.. You have to find a low competitive; most profitable keyword.
Then, the next thing is to write content on it by targeting that particular keyword.
You can go for deep analysis to get more keyword ideas from this particular keyword too.
Thus way you can perform keyword research process.
So, I hope you got the whole concept of keyword research in this article and wish now you can do your keyword research rightly!
If you loved this post, please share it with your friends on social media who knows, they may be searching for such kind of keyword research guide?
Do your comment below now and let me know how much helpful is keyword revealer review post to you?
Do you think, is researching keyword really necessary for your blog?