Increase website traffic fast: There are so many traffic driving tricks available over online. You know that increasing blog traffic is not an easy job for the first time. You need a lot of hard work and great traffic plan for getting more website traffic. Without proper knowledge of promotional and marketing strategies you can not achieve your desired goal.
It is especially hard job for every newbie blogger and webmaster to increase website traffic for the first time of his/her blogging life. Generally, you know that creating blog is easy but maintaining is not too easy as you predict!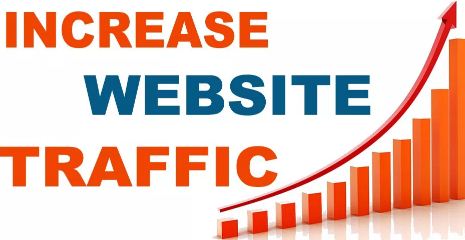 Recommended- 
Superb methods will show you the tricks to get 1000+ Traffic daily
However, nothing is hard for human being in the world if they want and take appropriate action! But here is an advisable sentence that-  do anything ethically nor you will get penalty for sure! You can increase your website traffic in many ways but all methods will not give you guaranty to get traffic over long period of time. Especially all kind of black hat methods.
So, without wasting your time let's go through these 10 surefire ways to increase website traffic!
More-
Explode Amazing free website traffic now! – Grab 50+ Headline Templates
Effective Tips to Generate More Web Traffic
1. Brainstorming keyword research: Keywords are the main key of your blog to increase traffic. If you make any wrong while selecting your blog related keyword then it will suffer you for long time to recover this great problem. So, take time to research keyword and do brainstorming idea to find valuable keyword for your blog to get good blog traffic. There are too many online tools available for researching keywords.
I do keyword research by Adwords Keyword planner Tool. It is a great tool you can use to get good information about your desired keywords like search volume, keyword competition, keyword CPC and too many valuable data! If you face any problem with keyword research, then comment below now and I will do it for you free!
2. Technical On page optimization: After finding good keywords then it is time to implement keywords by optimizing on page SEO. Proper optimization is very useful for SERPs ranking. On page optimization is very effective for ranking your blog on the top of search result, as a result you can get good numbers of visitors if you can obtain first page ranking.
Read this article-
10 Best On page SEO Techniques for Getting High Rank in the Search Engines Quickly
3. Spread out the world: After publishing post do not sit back. You know that in the online era there are more competition. Like as you there are many bloggers and web masters are competing with you. So, get connected with different social media platforms. Like Twitter, Facebook, StumbleUpon, LinkedIn, Google+ and share your blog with million of online users. Make sure to go your blog viral and grab the attention of your audience. By this way you can get unlimited traffic as well as you will able to increase website traffic easily.
4. Relevant blog Comment Power: Related Blog commenting is a great way to increase website traffic. So, comment on others blog and make interesting comment to attract blog author as well as other readers. But, do not put irrelevant comment. You can easily find many blog related to your blog topic by the help of Google.
Recommend-  Boost Your blog traffic|100+ commentluv sites you can use for Instant Traffic
Type your niche in the section of keyword and search on google to find related blog on your niche to comment on. Always mind, do not spam!
Use these search strings to find related sites-
keyword "powered by wordpress"
keyword "leave a reply"
keyword "leave a comment"
keyword "mail (will not be published)"
keyword "notify me of follow up comments"
keyword "enable commentluv"
keyword "This site uses KeywordLuv"
keyword "powered by blogengine.net"
KEYWORDS "powered by wordpress"
site:.edu KEYWORDS "leave a comment"
site:.edu KEYWORDS "reply to post"
5. Participate in Q&A sites: Q&A sites means Question and Answer sites where people ask question or answer others question like- Yahoo answer. So, you can also participate in your topic related discussion and help others by answering their question.
Here is a little trick is, present yourself as a smart guy and make your answer interesting as much as possible and do not forget to put your blog link in resource section!
Recommended-
Simple and Super effective ways to Drive more traffic to your blog or website Fast.
Ways to generate most highly interested Audiences
6. Pay Per Click Advertising: Yes, it also a great way to increase website traffic by PPC Advertising.
If you have some budget you can try these techniques like Google Adwords, MSN Adcenter and Yahoo etc! By implementing PPC Add you can get huge traffic to your blog. Do not forget to track the results regularly. Take a chance if you want to get more exposure for your business.
7. Do not forget SEO: SEO means search engine optimization. It is one of the most useful ways to increase your website traffic. If your website is new you can do SEO yourself without spending huge budget! Lear the proper techniques of seo and do seo in your website to get more search engine traffic completely free.
Two kinds of SEO are- On page SEO and Off page SEO. Firstly do on page seo correctly by following 10 Best On page SEO Techniques. And then, do off page SEO for your site. Read this article if you want better solution- 6 Top working off page seo Techniques.
Actually, there are more works on off page seo like, social bookmarking, forum posting, press release submission, article submission directory submission, relevant blog comment, guest post and so on all are link building methods.
8. Join Different online communities: By joining online communities you can get more blog traffic also. These communities are generating great number of traffic regularly. There are so many active members are on these communities. So, you can also join these communities and create account and start to engage other members to attract them to come on your blog.
Recommend–
Increase your Blog Traffic Easily by joining on Top Blogging communities in 2019
You can join these popular blogging communities like- Blog Engage (Premium), BizSugar (Free), IndiBlogger (Free), Klinkk (Free), InBound (Free) etc.
9. Technical video Marketing: Video marketing is also a popular method to increase website traffic now days. Bloggers and webmasters are taking awesome advantages from video marketing. You can also do this. Make interesting video related your blog topic and upload on video sites like- You tube.
Put your website link on video description also. So if people find your video helpful they will also visit your site by this link. Thus way you can increase website traffic freely.
10. Update website regularly: Update your blog regularly to index quickly. Search engine do not love those sites do not update often. Your blog readers will also decrease if they do not find new content. If you want to rank quickly and grab the attention of readers you must update your website regularly.
So, write at least 2-3 post weekly. Or, you can add some on your old post and update post if you are not able to write more post in short time.
There are more techniques you can follow to increase your website traffic fast. If you are new in blogging you can give a try for first time.
I think it will give you best results for your online business and so on!
If you find this post helpful do not forget to share it with your friends. If you face any problem let me know it by commenting below.
I will try my best to help you. Keep visiting for latest traffic tricks to increase your website traffic. Happy blogging.