How to start a blog for free and make money: Are you searching online for the ways to earn money staying at home? Do you want a detail guide on how to start blogging from beginning in order to earn Handsome Cash from online?
Then no doubt, you have just landed on the right post !
Making money from blog is really very interesting. Here all you need is to create blog and make it more popular by writing useful and great content in order to get good traffic from search engines like google.
Then the next step is to convert those traffic into Real Cash!
Are you excited?
Do not worry about it at all !
I am going to explain very easily so that even a child can understand how exactly anyone can make a blog and earn money from it!
Read the whole post very patiently!
You might be still wondering and asking yourself _
Is it really possible?
How to start a blog for free and make money from it?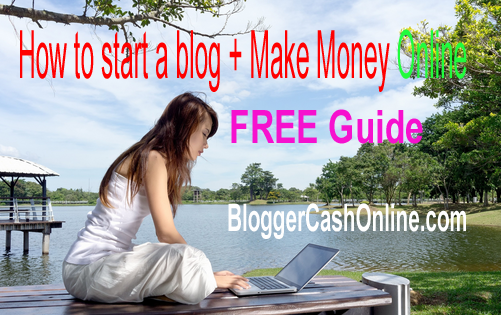 Definitely, we expect it to make lot's of money from online passively.
So, in this article you will know how to get started your blogging carrer with a free blog and start making money from it!
Do not be upset :
Hold on for a few minutes till the end  if you are serious to make your first ever money from online as a niche blogger.
So, at first the question is :
How to start a blog for free?
Well ; you can start your blog on free blogging platform like blogspot.com or i have written an article about best blog sites for beginners where you can start your own blog freely!
However, Google owns blogger.com and there are so many benefits using blogger.com if we think about the word "free"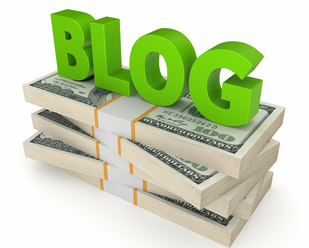 So, at first you need a blog. You might wanting a free blog. Right?
All you need is to go to – www.blogger.com and create an account with a google account.
The steps is pretty much easy so you can do it simply by filling up with the information like your blog name.
You can give your blog  name like –  example.blogspot.com
or mynewblog.blogspot.com whatever you like.
Always try to choose a suitable, catchy and meaningfull blog name like mine. www.bloggercashonline.com (Blog which teaches how to make cash Online)
Now you have a good name for your blog and it is time to write post (content) on your new blog! Right?
So, you might be thinking what to write on my blog as i am just starting? Yes, write whatever you like!
It can be about your blogging journey, your favorite hobby, or share your knowledge on which you have more experience.
Always try to write something meaningful and that should be more useful for others.
Because you need more traffic to come to your blog for making money from it!
So, if you write bad stuff which others are not interested, what's the purpose behind writing content on your blog?
Definitely helping others or providing valuable information! Right? If you do this then people will love to read your blog and by the way you can convert traffic into cash!
Isn't amazing?
So, at the time of starting your blog firstly you need to make your new published blog more popular.
Creating content and doing proper SEO you can get listed on various search engines and drive more traffic to your blog.
You can read these articles to know about SEO-
Best on page SEO techniques: 9 Proven SEO on page Formulas For Ranking High On the SERPs
6 Best Off page SEO Techniques you should not avoid if you want Better Rank on SERPs.
I am assuming your blog has more useful and quality article and getting good amounts of traffic daily, now what to do?
Now you can monetize your blog for making money from it! It was your wish! Right?
There are so many monetization methods you can follow!
like-
1)Affiliate marketing.
2)Advertising (Adsense)
3) Sponsored Reviews
4) Other Advertising Network etc.
How to start your own blog freely and make money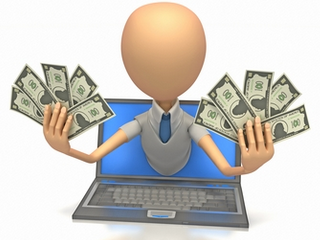 Adsense is most liked by bloggers and a lot of  bloggers are making good money and some are not as they are not taking right action!
I see many newbie  like to choose it more than the other programs for monetizing their blog with Adsense.
You can monetize your blog with Adsense and can make really good money from it too! ( just like me, you can see i have adsense ads placed on this blog)
Adsense is a Google product and a very trustworthy program all over the internet!
OK, for monetizing your blog with Adsense at first you need to apply for it.
You can apply it from inside of your blogger account on "Earning tab".
By filling information correctly  like your mail address, Name, blog address, payee name, street address, zip code etc you need to apply for adsense.
After submitting your application you will be notified within 3-4 working days about approval or reject matter.
After getting approval from adsense you will get all information on your mail inbox, google will tell you about all information.
By log in with your adsense account you need to place ad code on your blog.
Thus way, when visitor visit your blog and they will see add, when they click on add you will get some commission. By this way, you can make money from your blog.
Isn't much interesting?
But, here you need to make your blog more popular and when you be able to drive more traffic then you can make good money from your blog.
Always keep in mind:
The more Quality content= More traffic= More Ad click = More money!!!
So, focus more on creating high quality content and drive more traffic daily if you are serious to make some thing good income from your blog.
You can read this article below to know more-
How to increase traffic on blog | Top working methods to get 1000+ traffic daily to your Blog easily!
Do not give up if you fail one time! You need to be more patient on blogging. Always try to be a hard working person and you will see your results soon.
Note : It is highly recommended to start your blogging site with your own domain and hosting to get full benefits of SEO and avoid the risk of google banning the blogspot platform. For long term blogging it is advisable not to stick with the blogspot.
I hope you have got this article " How to start a blog for free and make money from it" useful!
If you want to get more new Excellent article directly to your mail box then subscribe or bookmark this blog by just pressing (CTRL+D) on keyword 😀
Please share this article with your friends on Facebook, Twitter, Google+ they may get it very useful too! Happy blogging 😀