Google Adsense is called "The money making Machine". Lot's of people are making big amount of money from this program alone. Google made it very easy by creating such a wonderful program for the publishers to earn money writing content on their website.
Google takes 32 % where we the publisher gets 68 % Revenue share from the overall earning. So, you can see what an awesome opportunity for Google adsense publishers to earn handsome money from Google adsense Program. Is not it?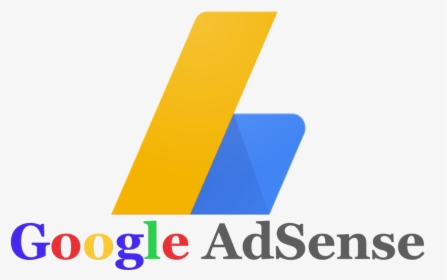 Well, if you are not a Google adsense publisher but want to know how it works, how to sign up for Google adsense then just keep reading this post to know everything about google adsense.
If you are already a Google adsense publisher and not earning that much what you are expecting then i have good medicine for that. Just keep reading this post to know the exact reasons why you are not making enough money with Google adsense.
So, without further ado let's get started:
Most probably these are the main reasons why you are not making expected money from Google Adsense-
(1) Lack of Organic Traffic :
If your website is not generating good amount of traffic from search engines like Google, Yahoo, Bing or any other search engines then you are most likely to get low CTR which is one of the most common reasons of your low adsense earning.
Organic traffic has much value than the referral traffic. Referral traffic which comes from Facebook, twitter, Instagram, Reddit or any other social platforms usually don't click on advertisement because of the ad blindness.
They are aware about that and can easily detect which one is an ad and which one is the part of content. That's why you will get low click through AKA (CTR) as well as low earning from adsense.
On the other hand, traffic which comes from search engines organically has much possibility to click on your ads as they are directly visiting your site from search engines and has little much ad blindness so the CTR level is much higher than the referral traffic.
So what you have to do in order to increase your Adsense CTR?
Yeah, you have to generate huge amount of traffic from search engines rather than the social platforms so you will get Good CTR as well as your adsense income will increase because of the high CTR & CPC.
Remember – CTR has direct impact on your website layout too. (We will discuss more about that on the point no 6)
Do search engine optimization (SEO) for your website so that you can rank on Google for your specific keywords and then rank and bank:-D
If you don't know much about SEO or how to rank top on the Google, then read this article to learn every single things about SEO.
(2) Low Paying Country's Traffic :
You might know that Google shows it's ad based on the Geographical location of the traffic. And most of the Asia specific countries has very low CPC AKA Cost per click.
So, if your website generates traffic from those Asian countries like – India, Pakistan, Bangladesh, Nepal, Malaysia and Russia etc then usually, you will not get HIGH CPC.
Thus your per click income on ads will be low. So question will arise in your mind-
What should you have to do in order to increase the CPC?
Yes, you have to target English based countries focusing on high CPC based Niches so that you may expect high CPC as well as your Adsense income will increase.
NOTE: Before targeting high CPC keywords please make sure to research the keywords very intelligently because there is a lot of competition on high CPC keywords likes auto insurance, car insurance quotes, best law firm, attorney lawyer in NYC, best medical advisor and so on.
(3) Content of your Website:
Content is the heart of a website because it plays major role in every aspect. You have to keep in mind that- only writing content randomly will not give you the best result but also you have to produce high quality content which actually makes sense to the users.
While writing content you have to pay much attention on the tone of your content.
All you have to do is – think from the user's perspective not from the search Engines, thus way users will love your content and visit your site more often. Google loves that kind of website which has high quality of content and great user engagement.
You may also love:
Step BY step Guide to Earn Money From MOJ APP
(4) Bad Ads Optimization :
Assuming that you have a greatly designed website and you are happy with that. But matter of the fact that – Your site is plastered with ads here and there which does not make sense at all.
No, you shouldn't be happy in that position.
You have to make changes on your site right now by removing the excess amount of ads. It is more essential to make your site more user friendly rather than plastering your site with hell amount of ads.
No one is going to visit the site which has lots of ads than the content. Because these kinds of heavy ads based sites distract the users from surfing the website pleasantly.
Website with lots of ads also does not perform well in the (SERPs) AKA Search Engine Result Pages.
So, please do a favor yourself and just keep 2-3 ads unit per page and remove ads from everywhere else if you want to get overall success of your site as well as positive signal from Google *the king of  all of the Search Engines out there*
(5) Adwords Advertiser's Fact :
You are getting good amount of traffic and you also have known that targeting high CPC based keywords generate high income, but you are not getting high CPC what you had known and expected before.
So what is the case?
Yeah, the real case of it is – The Adwords Advertisers.
I know it might sounds difficult to you but don't worry, I am going to make it clear to you.
Basically, the person he who pays money to the Google for the sake of advertisement of the site to be shown on Google search result is an Adwords advertiser.
So, Adwords Advertiser's run PPC (Pay per Click) ads on Google Adwords and set their own CPC for every single click on their ads.
Thus way they generate paid traffic from Google. Sometimes you might notice the "ads" on top of the Google search results and over the organic search results for the specific keyword terms are the PPC ads what we are talking about right now.
So, it is their own mindset, whenever they want they can change the CPC anytime.
If you notice a single keyword has CPC of 0.53 Cents today, then it is absolutely normal in the next day you may see it decreases to CPC if 0.33.
Yes it not abnormal. Because Adwords advertisers has control on it and they can change the CPC value anytime if they needed.
(6) Messy Website Navigation :
I am not going to perform a single visit to your site if you pay me 100 Dollars now.  NOPE!!!
You know what?
Because your site's Navigation is messy and looks awkward to me.
Yeah this is the exact reason why readers do not stay long time and press back button instantly and then leave from a site when they see such kind of ugly designed website.
So, you may ask me, what is the relation between the Adsense income and the website navigation? Is there any direct impact on reducing Adsense income?
Yeah it has great impact on decreasing your Adsense income as well as your website's overall performance.
Let me explain a bit:
Whenever user visits a site he or she comes here to read or consume the content by any means.
He or she is not here to see the ads because it distracts the users if the ads are plastered heavily on a site.
Website's navigation is also one of the core things when it considered from the structural perspective of a site.
A messy navigation indicates that your site is not more user friendly to the user which is much essential for a visitor as well as the Search Engines.
So, your website navigation is not perfect and it distracts the users, it means user leaves your site frequently by pressing the back button or closing the browser tab…
it actually indicates that the users are not staying on your site which also means they are not seeing the Adsense ads as well.
So, ultimately it proves that, there is no users engagement = no ads impression = no ads click = no income. You got it?
See how it impacts on reducing your Adsense income indirectly but very heavily.  It's just a simple calculation.
You can go much deeper doing further analysis!
Hope you got some clear trasons why you are not be able to earn more money being a Google adsense publisher.