Easiest way to get high PR backlink: Getting PR 3 backlink for your blog is pretty interesting! Isn't it?
Definitely:
Backlink are the most important for getting good rank on the SERPs. Besides of creating quality content you need to build quality backlink for your blog. It is completely true that, high quality unique content is most important, and off course we should give more value on it without any talk! But, we can not ignore the link building importance. So, it is always recommend to build link naturally from relevant sources! I hope you got it rightly!
You might be searching:
how to get Dofollow backlink from high pr sites?
Yes, you are at the perfect place!
Only a few quality backlink can help you to rank your blog enough than too much low quality backlink.
You no need to build backlink like as Spam. If you do this then you will get penalize by search engines.
You should remember that, always build the  link naturally.
In other post i wrote an article about how to get PR 8 Backlink easily!
Well:
In this post i am going to show you how to get high pr dofollow backlink easily from manage WP! I got noticed some of awesome backlink sources and the backlink site i am sharing with you is from my collected sources! You may be amazed to see a backlink from high authority site without spending money for it! There are plenty of sites you can get to make backlink without giving money. But, you have to search for it. I have collected some good sites with high page authority and domain authority along good Alexa rank. Such kinds of sites are good start to grab some quality backlink.  Many sites allows to put your link by registering on site. You can put website link profile section on those sites.
Not bad at all if you can grab some profile link for your site. It will help you to make base link and over roll to build authority to your site.
Trust it or not! I also got a backlink from managewp.org and you can see here the google webmasters tool report below-
how to get high pr backlinks free

OK, follow the steps below-
Firstly go to- https://managewp.org and register on it.
how to get high pr backlink easily

#2 Now go to setting tab and fill up website section with your website. Look this image below for easy understanding-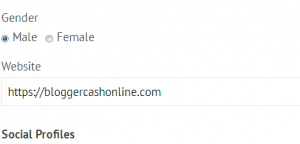 You have now created a pr 3 backlink from managewp successfully!
Go to your managewp.org profile and you will look like that-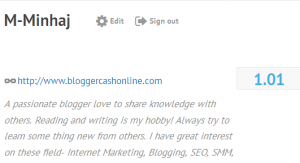 Get High PR 3 Dofollow Backlink free
So, you are guessing that how easy to get that PR 3 backlink for your website!
Here is not End:
Besides of getting PR 3 backlink from managewp.org you can also submit your blog article and you can do like,comment,upvote on others article too.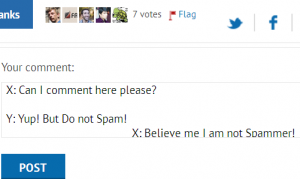 How to get high pr backlinks free
By this way, you can also drive more traffic to your blog easily. Is not it good for you!!
So, do not sit idle! Take action now and grab a PR 3 backlink for your blog easily and enjoy yourself!
If you found this article helpful "how to get PR 3 Dofollow backlink free" then do me favor by sharing it with others. All the time i am with you to share any kinds of tips i know! Do not hesitate to talk with my for any kind of issue. Always be free to share your opinion with me in the comment form below. I am eagerly waiting to know from you!
OK,
Will you please share how you get high pr backlink for your site?